In the printing industry, Saddle Stitching refers to a very popular book binding method in which folded sheets are gathered together one inside the other and then stapled through the fold line with wire staples. The staples pass through the folded crease from the outside and are clinched between the centremost pages. Two staples are commonly used but larger books may require more staples along the spine.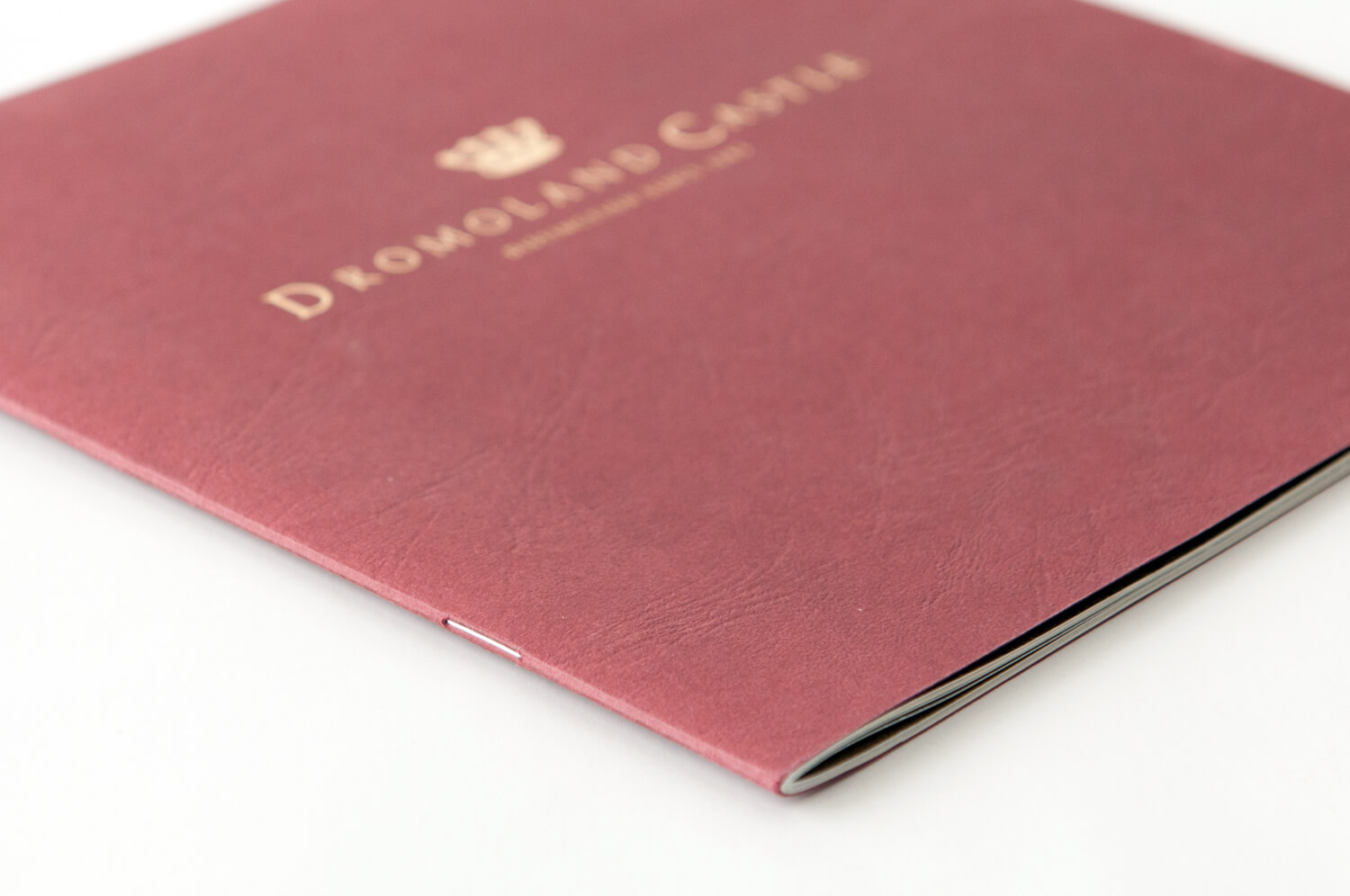 Why is it called Saddle Stitching?
Saddle Stitching may sound like an odd name for a book binding process that places wire staples through sheets of paper but in the printing industry stapling is commonly called Stitching. Also, the collated sheets are draped over a Saddle-like tool during the stapling/stitching process, hence the name Saddle Stitching.
Books and other documents that are commonly Saddle Stitched include programs, wall calendars, booklets, newsletters, pamphlets, direct mailers, comic books, thinner magazines and catalogs.
Some General Guidelines.
The Saddle Stitch method is most effective for binding booklets and publications with around 64 pages or less. Books with more pages may become bulky when folded and may not lie as flat as desired when Saddle Stitched. Also, whenever laying out a book it is important to use plentiful blank space (margins) around the content of your pages. After the book has been bound, you don't want any print buried too deep in the fold of the book's spine or too near an edge that may be trimmed.
If you have any questions about Saddle Stitching (staple binding) or have any other book binding or printing questions just give us a call. We'll be happy to help in any way we can.