Next Tuesday (June 14th) 19 cyclists, including actor/singer Keith Duffy,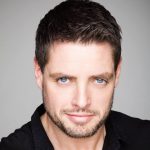 and 6 backup team will begin their 800km charity cycle from Nantes to Lourdes in order to raise funds for two deserving Limerick based charities – Cliona's Foundation and the Limerick Lourdes Invalid Fund.
This unique fundraiser was first held in 2008 then again in 2011 and 2013. Now, with recharged batteries and a fresh appetite to raise as much money as possible for both charities the cycling team are back and more focused than ever. During the 5 day cycle the team will pass through Nantes to La Roche Sur Yon, La Rochelle, La Royan, Bordeaux, Mont Du Marsan, Lemebeye before crossing the finish line in Lourdes.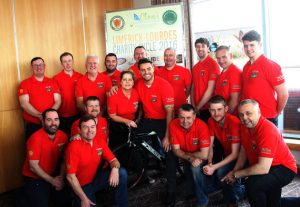 As you will appreciate the expenses associated in organising and running such an event are substantial when you consider ferry costs, accommodation and associated costs relating to the backup team. To help defray some of the expenses CUBE got involved.
Each cyclist has been actively raising funds for the last number of months and CUBE have assisted with their design and print requirements. We've also sponsored their new cycling gear. Have a look at the photo below, we think they look great.
We want to take this opportunity to wish everyone involved the very best of luck, including CUBE's MD Brendan Ring.
We look forward to seeing the updates as your journey unfolds,
From all at CUBE,
Safe travels.