You might have noticed our new web domain and email addresses– www.cube.irish/ sales@cube.irish. We've been asked many times "what is that?" "is that new?" so we've decided to write a blog post on it and fill you in.
Dot-irish is a new domain name specifically for the global Irish community, it basically identifies your business as Irish to the whole world. Dot-irish will benefit the Global Irish Community who want to market and develop products & services while clearly identifying they are 'Irish'.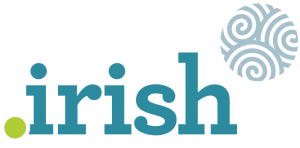 It can be used by businesses, brands, organizations and people all over the world. While dot-ie (.ie) will continue to serve a valuable purpose as the top-level domain specifically for registered businesses and people located in the Republic of Ireland, .irish will be a new highly valuable marketing tool particularly for indigenous businesses as it opens up new opportunities to market and communicate more effectively. To find out more about the new domain visit myname.irish.