CUBE announces new Horizon Buckle Folder that will provide customers with numerous fold options, short lead times and full traceability.
Committed to staying ahead of the game by continuously reinvesting in its operations, CUBE's latest addition, the Horizon Buckle Folder AF-406F/ 406S is the only one in the Midwest.
MD Brendan Ring says 'CUBE strives to provide the best possible service to our customers; be it quality, short turnaround times, traceability of jobs, accuracy or value, we must continue to improve our machinery and internal processes to meet these expectations. The new folder is just another example of our endeavour to stay at the forefront of Ireland's print industry.'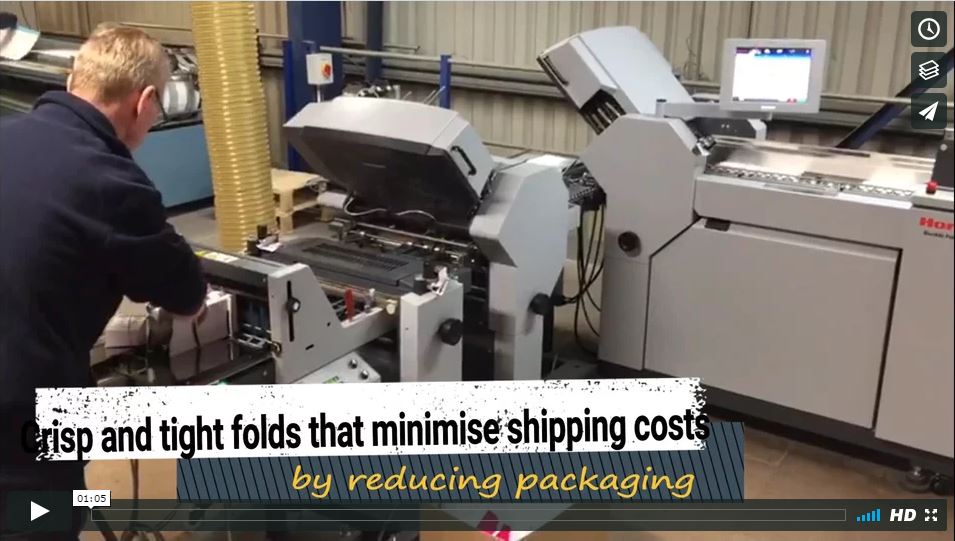 The arrival of the new folder which boasts many innovative features has coincided with CUBE's updated layout of the manufacturing floor. Maneuvering the cumbersome machinery was no easy feat but Operations Manager James Maloney says 'we feel it was the next essential step to improve internal workflow, expand CUBE's service offering and provide a more effective and efficient service to our customers.
At CUBE we are committed to Exceeding our Customer's Expectations!
Want to see more? Contact us today to arrange a plant tour and meet the team. Lets discuss how we can benefit your supply-chain, email sales@cube.irish.