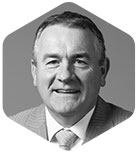 Brendan Ring
Managing Director
Brendan has been the managing director of CUBE since he acquired the company in 1996 with two former directors. Born in County Limerick Brendan studied Industrial Engineering at the School of Professional Studies in Limerick before achieving his master's in Business Management with the Open University. In 2010 Brendan took full control of Cube. Under Brendan's leadership the company is now a recognised leading provider of design, print and packaging throughout Ireland. As the company continues to grow the focus is not only on providing outstanding print solutions but also on value added services offered to top tier companies in multiple business sectors.
TJ Ryan
Sales Director
TJ joined CUBE in 2002 bringing a wealth of experience in supply chain management from his previous role in RR Donnelly. He is passionate about print and delivering the best service he can as Sales Director to all of CUBE's clients. TJ's hands-on approach in all areas of CUBE is reflected in his pro-active role as Limerick Senior Hurling Manager since 2014. TJ and his sales team will always work to accommodate the needs of our customers.
Arthur Gough
Quality Manager
Arthur joined Cube in 2002 having originally worked in the photographic and screen printing industry. With over 10 years' experience in manufacturing at Cube Arthur was promoted to Quality Manager in 2013. Arthur's role is to manage the Quality Management System function within Cube with the guidance of the internationally recognised quality management system standard, ISO 9001:2008 certified by SGS Yardsley which the company attained in 2009.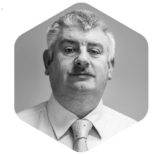 James Maloney
Accounts and Operations Manager
James, who is a Chartered Accountant by profession, has 17 years finance and operations experience in the print and packaging industry with particular focus on cartons, leaflets, booklets and labels gained at Chesapeake Westport and Limerick sites. His brief is to bring operational improvements and to enhance CUBE's MRP system Tharstern. He has been with CUBE since September 2016.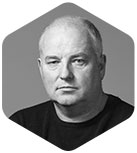 Pat Costelloe
Production Manager
Pat has been working in print production his entire life and has been working with CUBE since 1996. Pat is responsible for managing the ever changing daily needs of our clients. Pat understands the challenges that our clients face and he epitomizes our statement of exceeding expectations every time.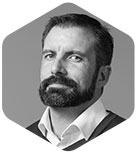 Ross Curtin
Design Manager
Ross graduated from the Limerick School of Art and Design in 1995 with a degree in Visual Communications. With an extensive background of 16 years in the design industry, Ross assumed the role of Design Manager with Cube in 2002. Over the past 13 years Ross has successfully grown and managed the design department in Cube and currently oversees a team of 3 qualified graphic designers. Ross and his team work closely with clients who don't have their own graphic designer or creative agency to capture their vision and create engaging concepts that often reach far beyond print materials to be used across multiple communication platforms.